CISO Challenge #8
Whitelisting systems in SIEMs is risky and inconvenient
Analyst should not have to adapt SIEM queries to whitelisting systems, as changes are hard to track and one risks that use cases get weakened.

Exeon's approach
ExeonTrace comes with an intuitive whitelisting interface

Whitelist actions are logged in an audit trail

Benefits for CISOs and security teams
The work of security analysts becomes more efficient

Tool activities are constantly tracked – and can be rolled back if needed
ExeonTrace vs. SIEM
NDR, the smarter way
ExeonTrace can be used with or instead of a SIEM. Either way you'll get world-class security AI and award-winning algorithms combined with ready-made threat analyzers, created in Switzerland by a highly talented team of data scientists, machine learning experts, white hat hackers, and network security specialists.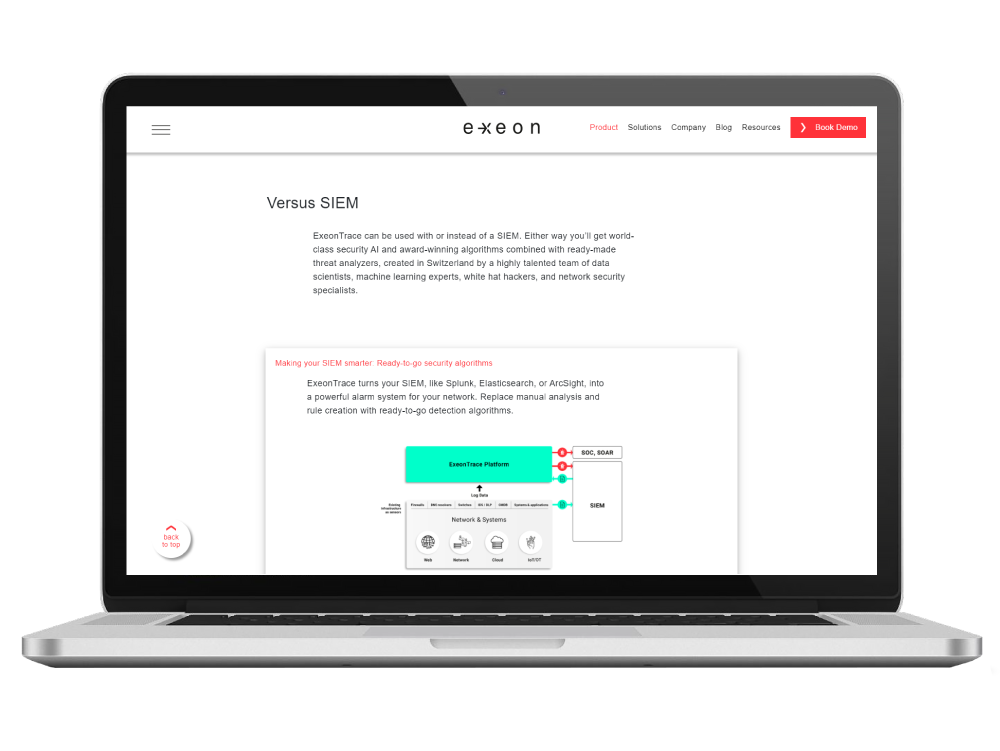 Are you facing other challenges that we didn't cover yet?
We are very happy to discuss them with you personally. Just book a live demonstration of ExeonTrace.
Main benefits of ExeonTrace

Comprehensive Visibility
Visibility into your entire IT/OT network and all its interfaces to identify vulnerabilities (exposed services, shadow IT etc.) and malicious attack patterns in real-time.

Not affected by encryption
Algorithms are unaffected by encrypted payloads since they are built to detect attack patterns based on metadata and not deep packet inspection.

Light-weight log data
Analysis of light-weight network log data instead of data-heavy traffic mirroring. Metadata can be exported from existing network sources (switches, firewalls etc.) without hardware sensors.

Developed in Switzerland
As an established Swiss NDR solution, based on a decade of research at ETH Zürich, we maintain a high level of innovation and privacy, which is incorporated in our ExeonTrace platform.